How to Become a Patient
How to become a patient – even if you're out of town!: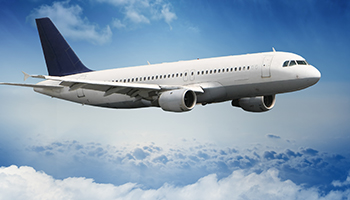 Dr. Parikh performs five to seven minimally invasive thyroid surgeries per week, more than any center in this region. Patients fly in from all over the country and even internationally for this procedure. With the convenience of the "World's busiest Airport" Hartsfield-Jackson International Airport, most patients can take a direct flight to come see us. Our office is conveniently located right in the central part of Atlanta approximately 20 minutes from the airport. The typical schedule for evaluation is as follows:
Patients submit their records for evaluation via fax or email
Within one to three days, Dr. Parikh reviews the records and contacts you on the telephone to discuss your case
If surgery is indicated, he will forward your information to his surgery scheduler, Mayra Garcia
Mayra contacts the patient within 24 hours to schedule surgery
Arrive at the Northwest Thyroid center one day before surgery, for surgical consultation with Dr. Parikh
Minimally invasive thyroid surgery performed the following day
You are discharged 2 hours after surgery to travel back home.
The Northwest Thyroid Center accepts most major insurances.
For patients out of state, records can be faxed or emailed for review to determine if you are a candidate for surgery.
Once approved, for surgery, our billers will be happy to submit your surgery fees to your insurance company for evaluation.
We do not charge to review records.
As all surgeries are performed at our facility, we are able to keep costs to the patient low. For those without insurance, we have a bundled rate for your entire procedure including fees for the surgeon, surgery center, and anesthesia.
To begin the process, please contact to Mayra Garcia at 770-427-0368 ext 218 or [email protected].
Use the following link to book a room at Embassy Suites Atlanta – Kennesaw Town Center
https://secure3.hilton.com/en_US/es/reservation/book.htm?ctyhocn=ATLKSES&amp